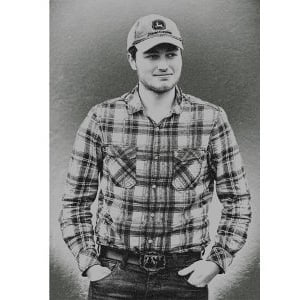 OHearnPhotography
Biography
My name is Owen Hearn/Gray and I am a young self taught wildlife and agricultural photographer who works full time on our farm but who also enjoys to take a few photos along the way.
My aim one day is to venture more into photojournalism/documentary photography, with stories with a agricultural tie of most interest to me. In the coming years I'm hoping to go a few self funded trips to try and build more of a portfolio on this, to help towards going further in this direction
I work on our beef farm, a arable farm a few miles away as well as working for a contractor for silage and hay work. So during silaging and harvest my photography work gets a bit quiet, due to being extremely busy on the farms.
I have won a few competitions/awards highlights/recents including:
I won the 2012 veolia young wildlife photographer of the year: (one of the biggest wildlife photography competitions there is, worldwide with tens of thousands of entries!) I won the 11-14 year old category and also got the runner up in the category, and went on to win the overall young wildlife photographer of the year. I also presented a talk at Wildphotos (http://www.wildphotos.org.uk) which was scary but worth it, and I also went on BBC news which was a amazing experience! To say I was pleased was a understatement, This is the one of the biggest competitions of it's kind and is worldwide!
Several images in various years of the RSPCA YPA awards, from 2012-2015, as well as images featuring in the mall galleries for the young British wildlife photographer of the year to name some of the well known competitions.
My images have also featured in magazines including the easy jet passenger magazine (double page spread) , farmers weekly, BBC wildlife magazine and newspapers such as the sun, telegraph and daily mail.
To keep up with recent work you can follow my facebook page: http://www.facebook.com/OwenHearnPhotography
Email: hearn_owen@yahoo.co.uk Phone: 07745932650 Please email me with comments, or questions
Owen
Contact